ZENTRIP: The faster, easier, longer Relief Strip that helps prevent and treat nausea, vomiting or dizziness associated with Motion Sickness.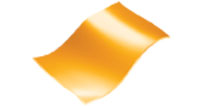 Zentrip introduces a unique delivery system as a fast-absorbing, fast-acting and pleasant tasting citrus-flavored medicated thin-film strip that is taken orally. Thin-film strip delivery administers the regulated dose of medication relief within seconds of being placed on the tongue.
Thin-film strip delivery allows the medication to enter the blood stream quicker without advancing through the gastrointestinal system, which subjects the drug to degradation from stomach acid, bile, digestive enzymes and other regulatory effects. Thin-film strip delivery has emerged as an advanced alternative to traditional tablets, capsules and liquids.
Thin-Film Strip Advantages:
For those who have difficulty swallowing ingestible or chewable tablets, and capsules.
Portable and easier to administer – no liquid is required.
More stable, durable and quicker dissolving than other conventional dosage forms.
Ensures more accurate administration of drugs and proper dosage form.